Come practice in the Fraser Northwest and join over 450 physicians! This page hosts both the permanent and locum opportunities available in the FNW. These diverse opportunities will ensure you are able to find the right fit in the Community and we would love to help.
If you are interested in any of the opportunities listed:
Apply directly to Emily Richardson with the opportunity name, your full name, CV, registration & licensing status with the College of Physicians and Surgeons of BC, and your contact information
OR
2. Apply online through the link provided with each opportunity.
Once applied, you will be contacted and introduced to the practice(s).
Questions?
Click to jump to a specific section:
Viva Care Port Coquitlam
---
Hours: Either full-time or part-time Description The clinic has proudly been offering a hybrid model of family practice and walk-in clinic services for physicians in B.C. for over 10 years. The Clinic is located inside Walmart in Port Coquitlam, B.C. and is surrounded by a variety of amenities such as food and retail chains with close access to transit and major streets. This clinic has unlimited free parking for both patients and staff. The clinics operating hours are Monday and Tuesdays from 8:30 a.m. to 7:00 p.m., Wednesdays from 8:30 a.m. to 6:00 p.m., Thursdays from 8:30 a.m. to 7:00 p.m., Fridays from 8:30 a.m. to 2:30 p.m., Saturdays from 9:00 a.m. to 2:00 p.m., and are closed on Sundays. The clinic utilizes Telus Health as their EMR and offers its patients the ability to book appointments and view live wait times for walk-ins online. In addition, they offer patients the ability to refill their prescriptions, get referrals, and get answers to their general health questions online too. In addition, the wait time for non-urgent scheduled appointments are same day or the next day. Given that the clinic is inside a Walmart, it offers a paging system that allows customers to productively get their errands done while they wait for their care. The clinics staffing model consists of an Office Manager, three Medical Office Assistants, a Clinic Supervisor, a Billing Manager, an Operational Team, and three Physicians, one of which is the Medical Director. Furthermore, the clinic frequently works with in-house specialists, such as a Pediatrician. These Physicians build a practice while seeing walk-ins, have a high involvement with the advisory board, and focus on mentorship. As a fee for service clinic, the financial and administrative overhead expectations are negotiable. The physicians at this clinic have the opportunity to work at other locations while staying connected with the same people and have access to the same policies and procedures. The clinic prides itself on its diverse physician profiles, integrative care, harmonious and supportive team atmosphere, and state-of-the-art facilities. This clinic's team-based approach provides perks such as covering holidays for each other. With this, comes layers of support in areas, for example, like resources and incentives. Apply Online
---
Burke Mountain Medical Clinic
---
Hours: Either full-time or part-time Description The physicians are fully committed to providing the best full-service care for our patients. Every physician is committed to maintaining skills and competence through continuing medical education and professional development. We are interested in the integration of new technologies for improving the quality of patient care and workplace satisfaction. Physicians working here are also committed to a workplace of mutual respect for each other and our staff—many associates and staff have been working together for more than 20 years! Your success will be our success! Did I mention location? It is an established and respected clinic in Greater Vancouver. Port Coquitlam (Poco) is centrally located in the Vancouver lower mainland region. Downtown Vancouver, beaches and North Shore mountains are all less than 45 minutes away! Steps from the clinic are the Traboulay Poco Trail (a 26km multi- use trail), Hyde Creek Rec Centre and Prairie Ave Starbucks. Minutes away are hiking and mountain biking trails on Burke Mountain. Whistler snowboarding is a 2 hour drive. Poco is a great community – a small town vibe with big city amenities. Our community hospital, Eagle Ridge Hospital in Port Moody, is only a 15 minute drive. This clinic has received high marks at the time of peer reviews completed by the College of Physicians and Surgeons of BC, in 2013. Our peer reviewer made the following comment in his report: "Essentially this is a well-planned and well thought out clinic and had no deficiencies and actually could serve as a model standard." The assessment was equally complimentary about décor, cleanliness, confidentiality, modern equipment, up-to-date emergency supplies and office procedures. As a clinic group we are committed to progress and education. We recently completed a comprehensive review of our use of Oscar EMR to improve professional satisfaction, office efficiency and patient care. We started using a new VoIP phone system in 2015 to further improve office efficiency and patient satisfaction. Both PCN GP Contract and fee for service available. Watch a video from the doctors at Burke Mountain Medical: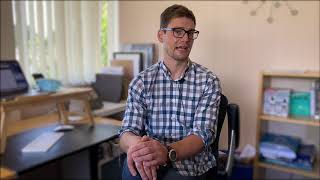 Apply Online
---
All Care
---
Hours: Either full-time or part-time Description This clinic in Port Coquitlam is looking for a full or part-time family physician that can commit to 3.5 days or more per week. This clinic is a family practice by appointment that utilizes OSCAR. The overhead and administrative expectations are 70/30 on MSP billings and 90/10 for private billings, however, this is negotiable. Both PCN GP Contract and fee-for-service available. Up to $10,000 relocation reimbursement may be available through Fraser Health.
---
Oxford
---
Proposed Dates: Sept 28, 2020 to April 1, 2021 Hours: Either full-time or part-time Description This clinic is a family practice by appointment with same-day access in Port Coquitlam. It's operating hours are 8:45am to 5:00pm Monday to Friday. This clinic has a wait time of 1 week for non-urgent scheduled appointments. At this time, they have two full-time employees that take on the role of management and payroll and five other part-time employees. This fee for service clinic has financial and administrative overhead expectations of 70:30. Furthermore, this clinic utilizes Accuro as its EMR. They are seeking a locum(s), whether short-term or long-term to cover one of their physicians. The dates and hours are very flexible. Apply Online
---
Elgin
---
Hours: Either full-time or part-time Description This clinic is located in quaint downtown area of Port Coquitlam. Surrounding the clinic are coffee shops, restaurants, and a shopping mall; the area is easily accessible by various public options. The clinic is within close access to a pharmacy, sports medicine clinic, dental offices, a laboratory, a hospital, and other health professionals. This family practice by appointment is bright, spacious, and environmentally friendly being paperless. The clinic is open from Monday to Saturday from 09:00 to 17:00 and they use a call service for after hours. There are 20 examination rooms and two large treatment rooms that are well equipped. To support the physician team on a day to day basis, this clinic has a registered nurse, one LPN, and a cohesive administration team. The onsite LPN assists with completing the required preparation for patients to contribute to a smoothly executed day. The physician team is supportive and considers the clinic a teaching facility, often having medical students and residents onsite to grow and strengthen their skills. The clinic has a wide spectrum with regard to patient panel offering an excellent platform for learning. Moreover, two of members of the physician team are active in obstetrical care which would align nicely for the physicians coming onboard. The split is negotiable and will be discussed with the new team member. There is a wide range of exposure and knowledge available at this clinic due to the longitudinal care provided offering a diverse patient panel from newborns to palliative as well as the different medical interests of the team. The team has all been practicing in the clinic for a long time and can offer insight, assistance, and encouragement. They are here to help and want the incoming physicians to know that they can come to them and ask for guidance/assistance at any time. They also believe in pursuing medical interests and would aid in creating an environment for the new doctor to do the same. Apply Online
---
---